My Email: ctsonyk@gmail.com
I was born and raised in a village surrounded by forest and river, a few kilometers from the sea in the city of Viana do Castelo. Soon I began to interact with nature and my complicity with wildlife increased, becoming an integral part of my growth.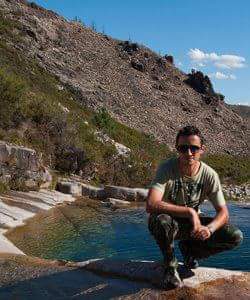 The passion for photography came later, in 2006, where I bought my first camera HP PhotoSmart C945 and caught my first traces of fauna and flora, I found at that time, that the taste for wildlife, combined with the passion for photography, would awaken a strong and new hobby for me.
In 2008 I bought my first DSLR Nikon D50, since then, I've been endlessly trying to portray the existing biodiversity in the north of Portugal, getting some good records. I grew up and learned with the several hours I spent in the field and with the mistakes I made, which in the end provided me some good results in national and international photography competitions.
Currently, nature photography and design/illustration are my passions that rivals with my real profession, which makes me take any and all free time trying to portray the species of fauna, flora and natural places of outstanding beauty that our world has, in order to reveal and warn the population that we need to preserve this immense natural beauty.