I was born and raised in a village surrounded by forest and river, a few kilometers from the sea in the city of Viana do Castelo. Soon I began to interact with nature and my complicity with wildlife increased, becoming an integral part of my growth.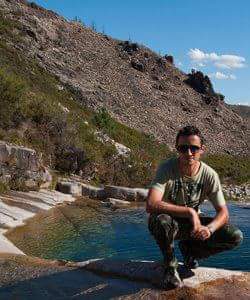 The passion for photography came later, in 2006, where I bought my first camera HP PhotoSmart C945 and caught my first traces of fauna and flora, I found at that time, that the taste for wildlife, combined with the passion for photography, would awaken a strong and new hobby for me.
In 2008 I bought my first DSLR Nikon D50, since then, I've been endlessly trying to portray the existing biodiversity in Portugal and Europe, getting some good records. I grew up and learned with the several hours I spent in the field and with the mistakes I made, which in the end provided me some good results in national and international photography competitions.
After 2015 I started dedicating myself more to illustration, watercolor painting and seamless patterns. I currently sell my works in the various online stores I own, and I also accept commissions of any digital art that fits the themes of my portfolio, as well as licensing of seamless patterns.
My Email: ctsonyk@gmail.com